Virtual tour
These are not samples, all dresses are ready to sell off the rack.
Click below for Google Virtual Tour.

Virtual Tour was shot in 2014, new merchandise added regularly.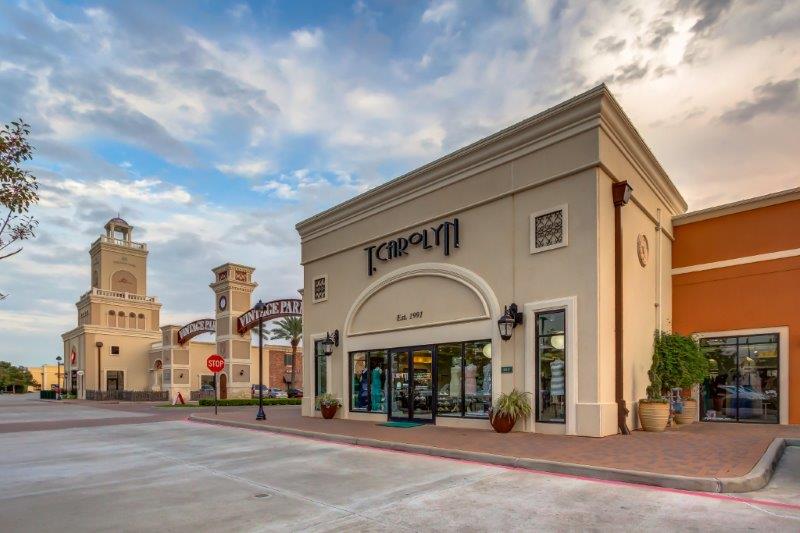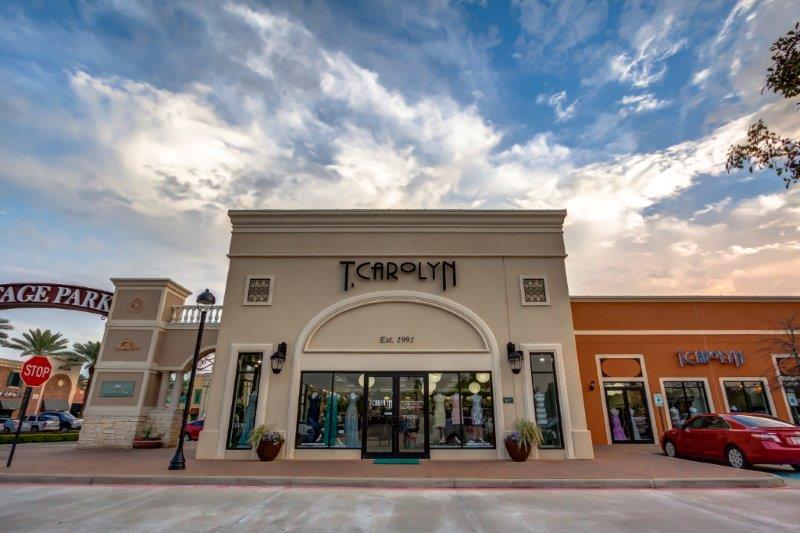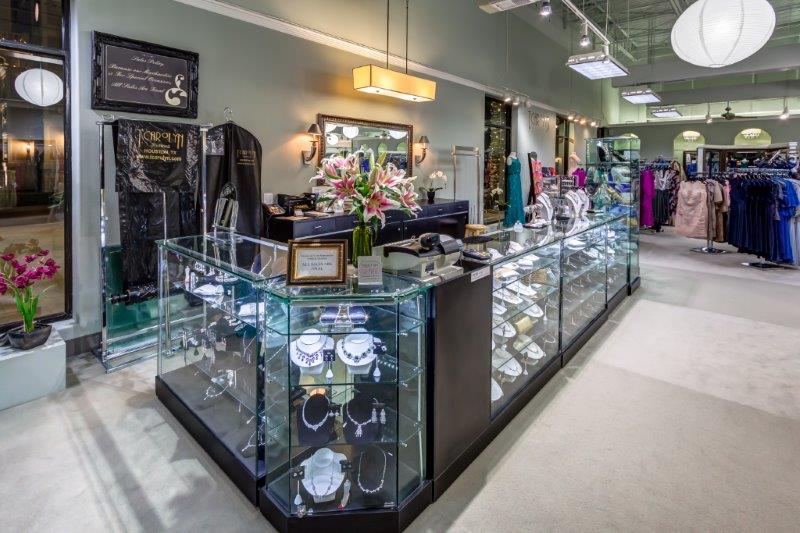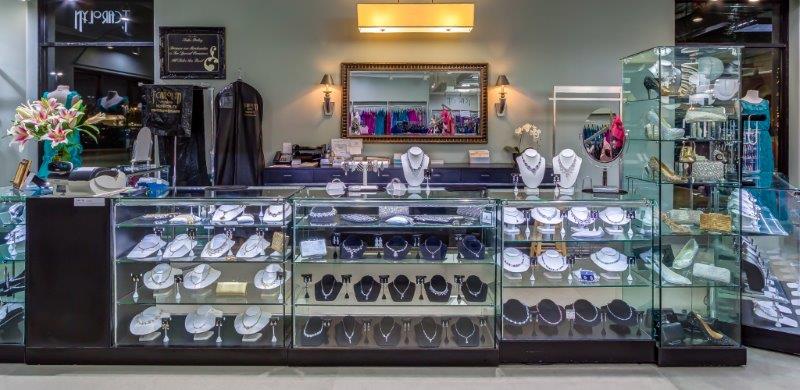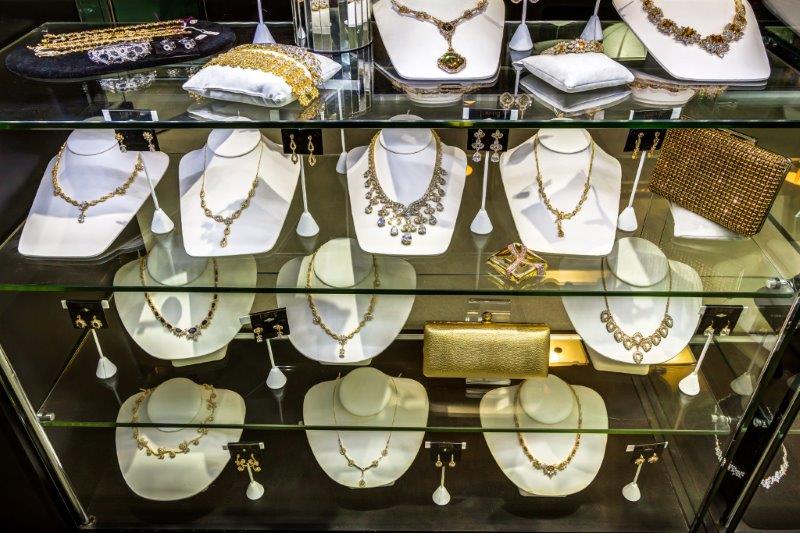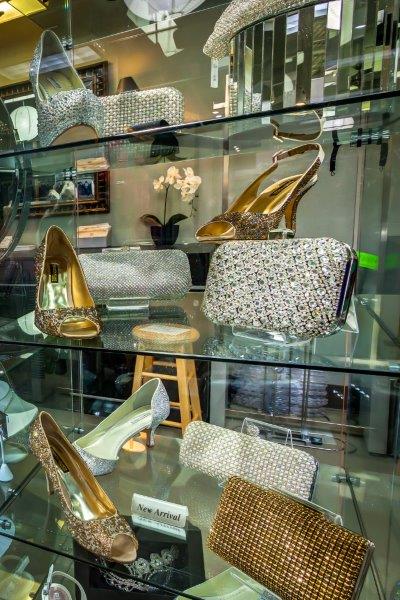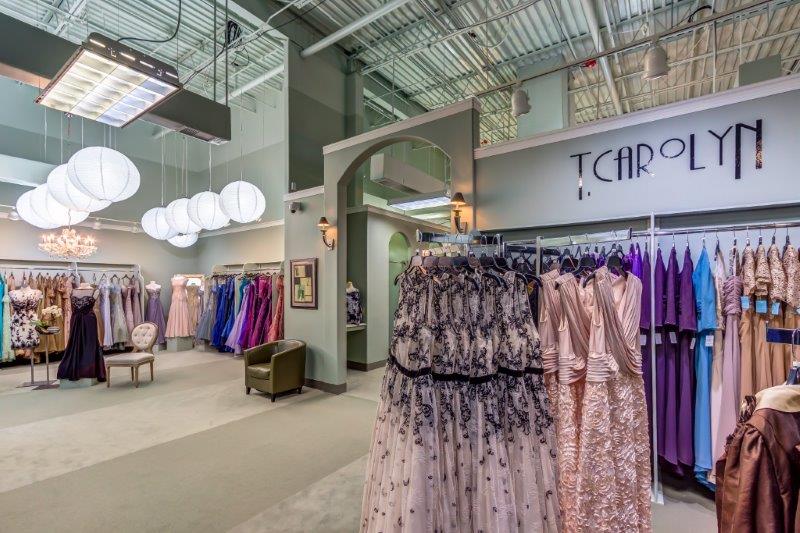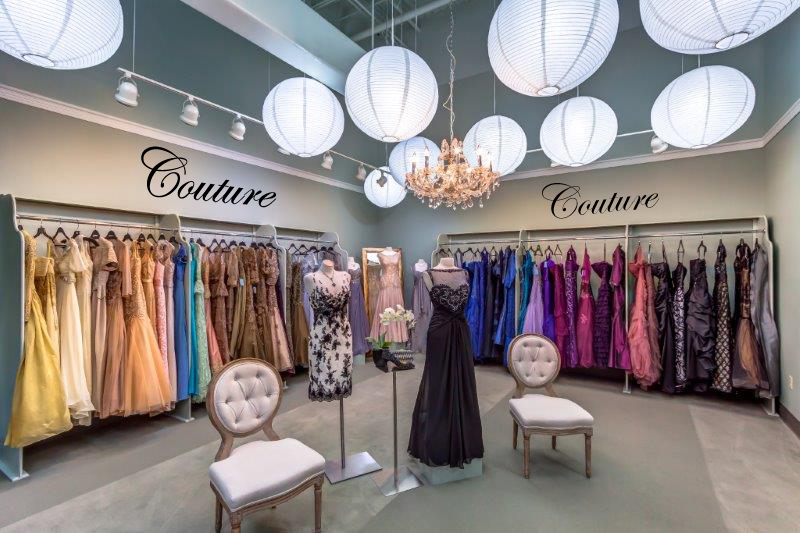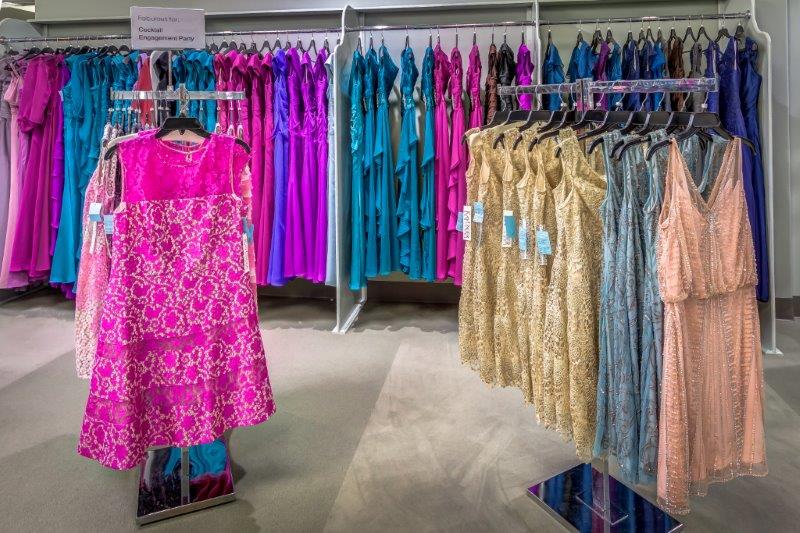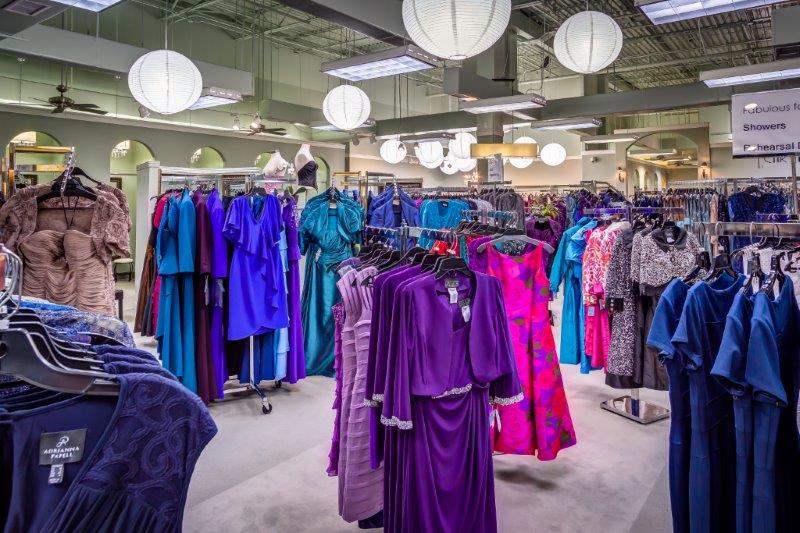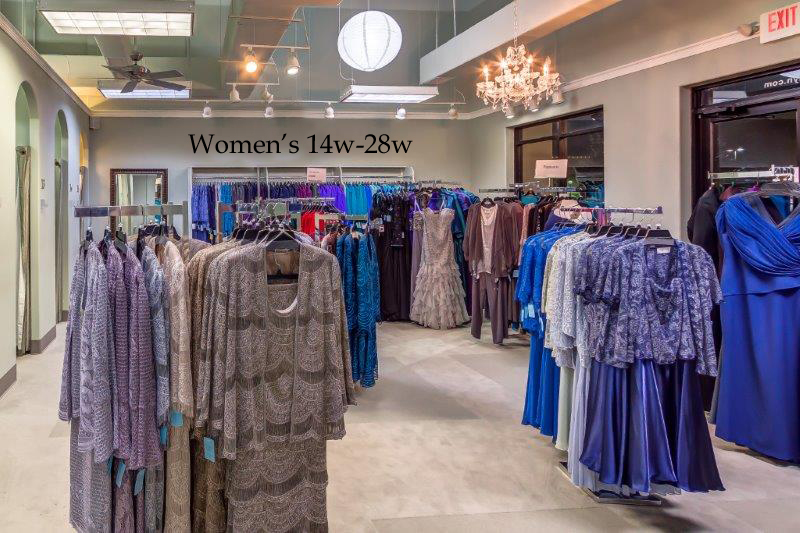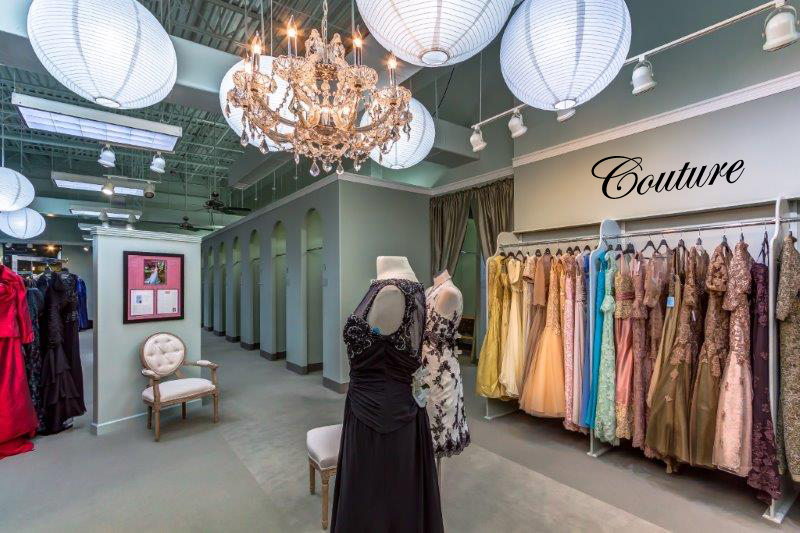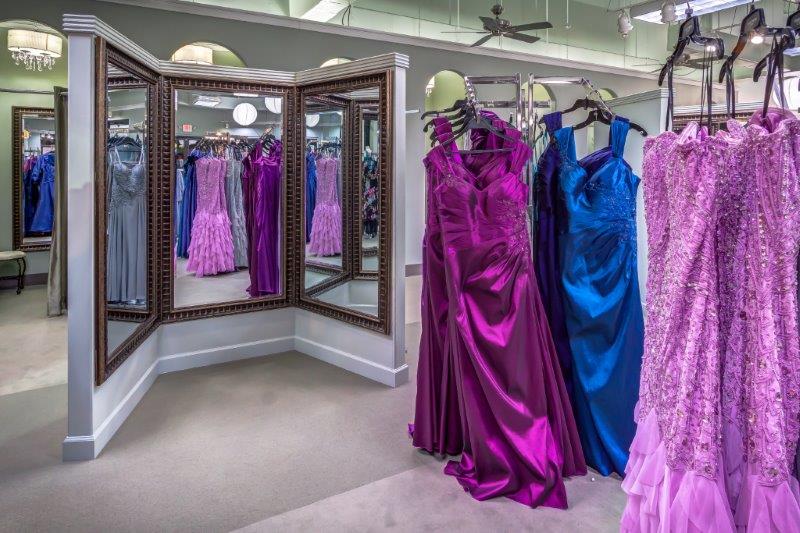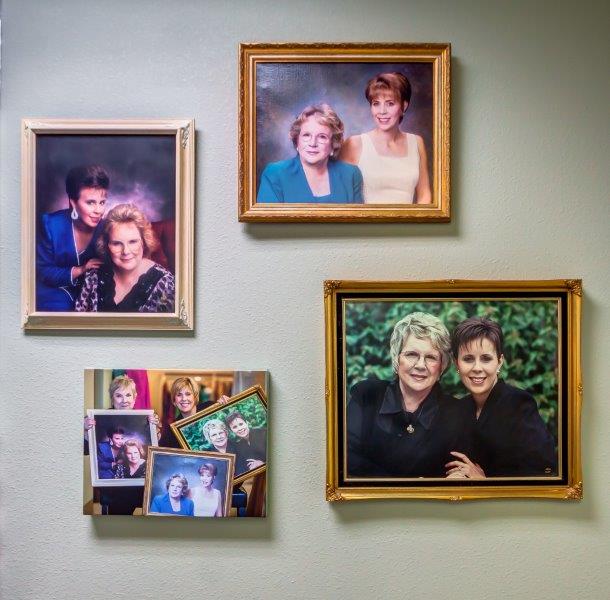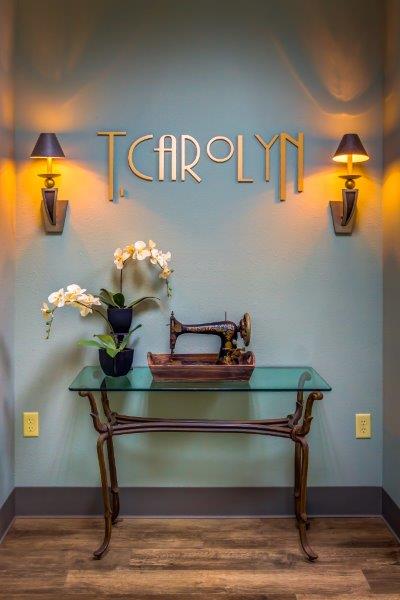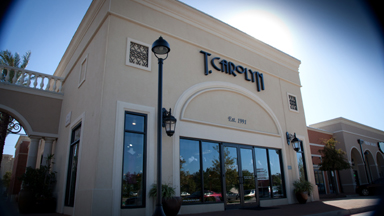 We moved to the Vintage Park Center in March of 2011, two blocks east of 249 on Louetta - N.W. Houston. (Behind the Starbucks)
For GPS users 10805 Louetta Rd. Houston, TX 77070 will bring you right to the Vintage main entrance. Phone number 281-257-2000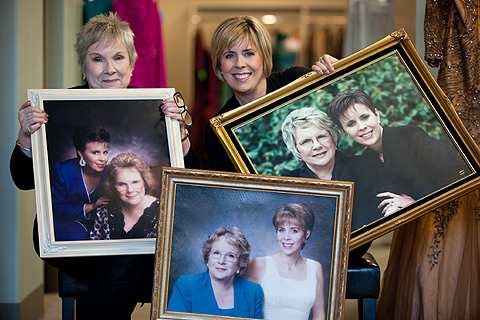 Small is the New Big!


While 2,500 in-stock special occasion dresses might not sound small, we're small in comparison to self-serve department stores, on-line big box stores with banks of telephone operators who've never actually seen the merchandise, or rogue Chinese factories who put up websites to give the illusion that they are retailers with an actual store.


Department stores buy based off of excel spreadsheets. We buy our dresses based on 25 years of hands-on experience. We carefully hand pick all of the best dresses from all of the best designers in all of the best colors in a variety of sizes ( size 0 - 28W) and price ranges.
In that respect, we're unapologetically small. We love working with our customers, hearing about their families, weddings, galas, proms, Quinceaneras and other upcoming special events!

We love seeing them time and time again!
We're family owned and operated and like to treat everyone as if they're friends or family. Feel free to drop by, wander through the dresses and have fun exploring on your own. If on the other hand, you are overwhelmed and need help, our staff is here to help. Every one of them has years of experience and are standing by ready to guide you through the process.

We appreciate your stopping by. If you're out of state and can't come by, we're happy to help you too! It's always a privilege to be a part of someone's very special occasion!


--------- Terrie & Barbara
Drawing on her years of experience, Barbara authored the entertaining but also informative book "I Want My Mother's Dress to Match the Napkins…Funny Stories and Serious Advice for Looking Your Best at Your Child's Wedding". The book is found on Amazon.com, Barnes and Noble.com, among others. Autographed copies are available in the store.
Barbara serves on the Advisory Board for the VOW Bridal Market, AmericasMart, Atlanta, Ga. Barbara and Terrie currently hold seats on the Occasions Advisory Board for FashionCenterDallas, Dallas Apparel Mart.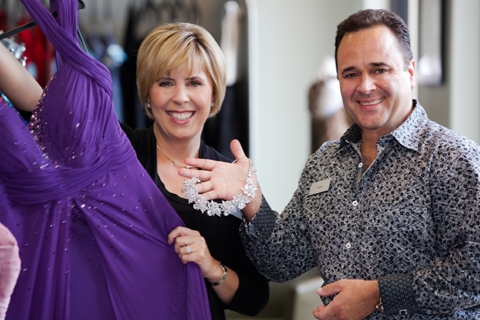 Dante, Terrie's husband, who came on board full time when we moved to our current, larger location. With an amazing background in pre-press, printing and graphic design he worked in the printing business for over 25 years. This experience has proved invaluable with our advertising requirements. While working for Moore North America, the 2nd largest printer in the world, at Enron, he was assigned to work as the senior print buyer. When Enron collapsed he opened his own ad specialty company, Global Marketing Solutions. As T. Carolyn grew it became apparent that this family owned and operated business desperately needed his talents. He single handedly runs our jewelry department, from selecting to selling. Dante's face is usually the last face a customer sees as they leave the store, bags in hand. Little do our customers know that he is gifted in Martial Arts and is a 4th Degree Black Belt! Terrie and Barbara are known to comment that it is nice to have some testosterone in the store!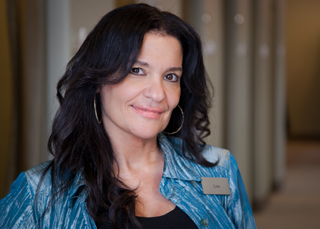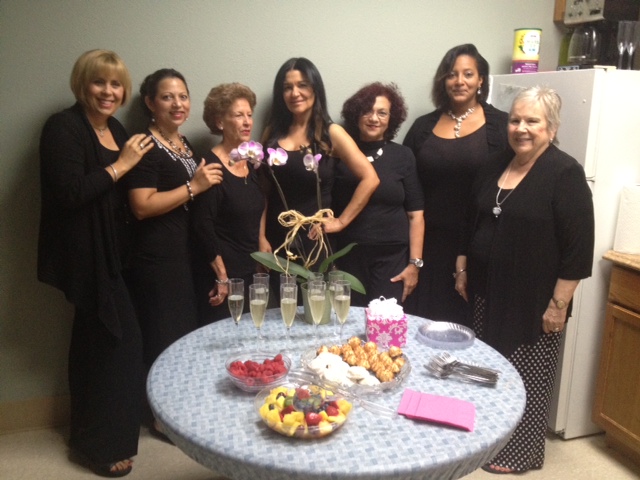 Lena's 10 year anniversary
Lena Shenawi, our floor manager, came on board in Sept. 2004. Born in Kuwait to Lebanese parents, she has lived in several countries in the Middle East. After moving to the United States she married and has one teenage son. Lena was a manager for Lillie Ruben prior to joining our team. Her cool, calm countenance keeps things running smoothly on the floor. Belly dancing is one of her hobbies!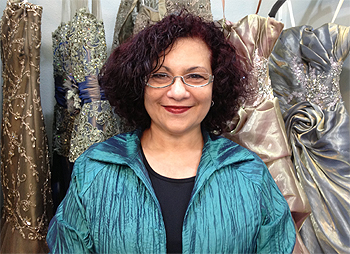 Feridee Davis joined our team in December of 2007 having been a manager in a Jewelry store. Born in Grenada, West Indies, an island known as the "Isle of Spice" for its nutmeg crop. Political unrest sent her to the U.S. Virgin Islands where she finished her schooling.
Marriage took her to Germany for 3 years where her husband was in the service. As well as being an excellent consultant on the floor, Feridee keeps the processing of merchandise humming in the back office. Feridee is the mother of 2 and grandmother of 4.


Read our articles Featured in Weddings in Houston
How Chinese New Year Affects MOB Dress Shopping
T. Carolyn Fashions' Breast Cancer Survivor's Guide to Shopping for Wedding Attire
MOB Special-Occasion Style from T. Carolyn Fashions' Terrie Tibbetts Martin